Whew! The year has been a long one, I must say. Thankfully, Christmas is just around the corner and you most certainly are preparing for the season of giving to friends and family, right?
Getting a gift for any creative person is quite the task, especially when they seem to have all they need already. Your photographer friend or family probably has got a trunk full of cameras, lenses, lights, tripods, light stands, and all the works. The right question to ask yourself is, 'How do I give a meaningful gift to the photographer who has it all?'
We put together a shortlist of gift ideas you could use. We hope it does the trick.
1. Software
Post-editing software is one great help all creative people use in their daily tasks. Interestingly, this software is upgraded constantly and comes at a fee. Moreover, the software requires certain add-ons to enable them to produce specific results. These add-ons include presets, LUTs, amongst others. It will be a beautiful gesture to purchase software for your friend in this festive season. Be sure to consult them on their preference before making any purchase if you are not sure of it.
2. Flexible tripods
The flexible tripod will come in very handy for all creatives who love to get exceptional angles for their shot. This, unlike the regular tripod, has the ability to wrap itself around things. Allowing it to bend and give the photographer/videographer the desired angle they want to shoot at.
With this gear, you can save a photographer a great deal of post-editing time. This gear has several filters that give you different effects. They range from the wings, effects, and backdrops. What's more, the kit comes with a filter holder, making it a ready-to-use tool for the photographer. Every time they use this kit, they'll be grateful you got it for them.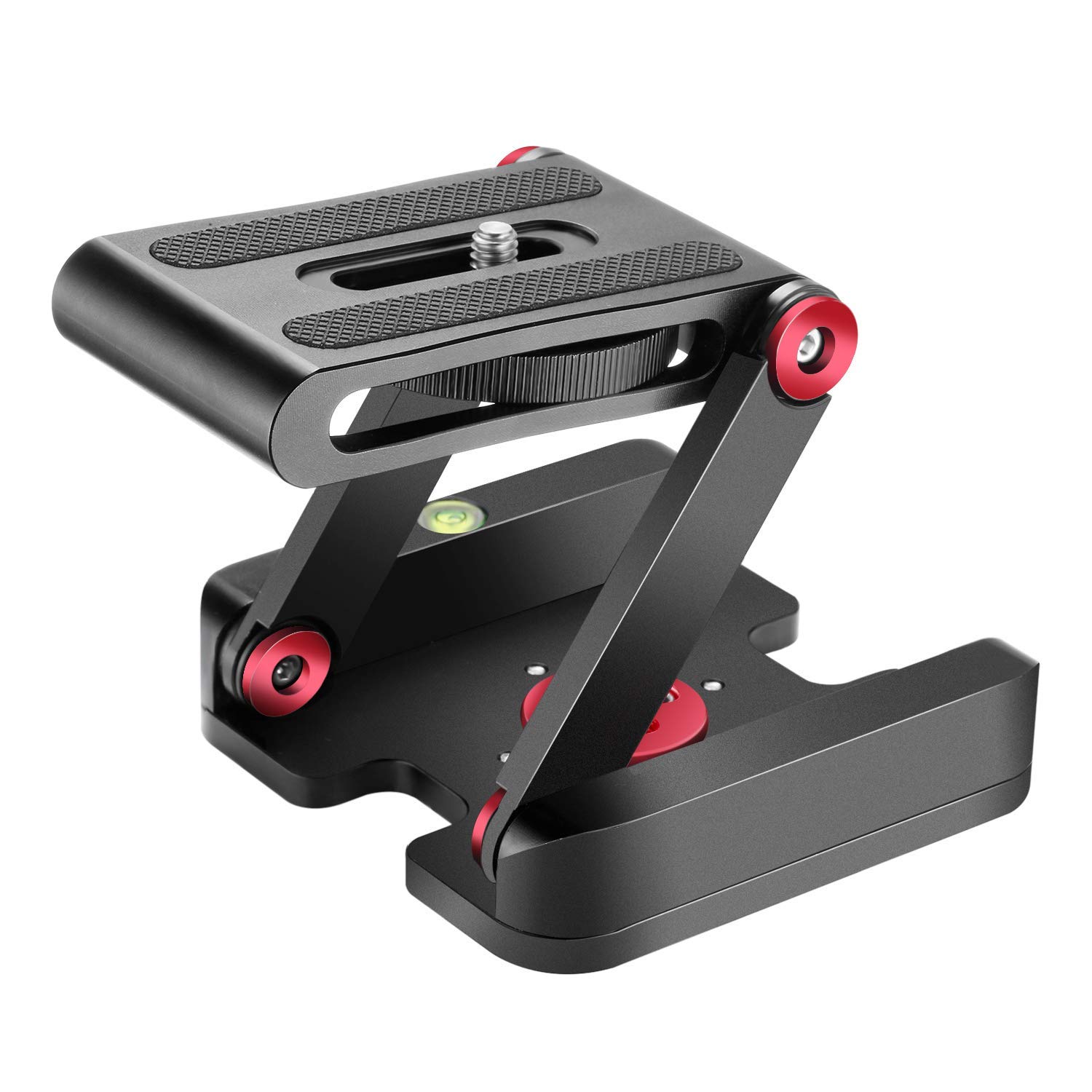 One of the videographer's favourite companions is this extension kit. The Z bracket allows the photographer to find the angle they need even during their shoot because it's very easy to adjust. Additionally, this bracket is easy to fold so it can be carried along with the bulk of equipment. This definitely will make a great gift choice
Coated with plastic, this product paper background gives your creative friend several options of background to work with. Do you have a friend who is into product photography, food vlog, or just random photographs that require the use of a background? This is a perfect gift as it gives you several options for backgrounds for photos and is easy to maintain.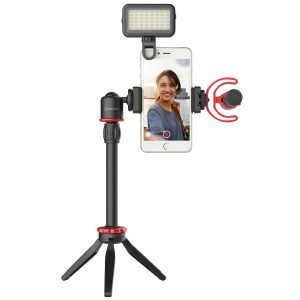 Vlogging is made less stressful with this kit in the hand of any creative person. This kit consists of a BY-MM1+ shotgun microphone, LED light, smartphone clamp, ball head, extension tube, mini tripod, clamp with cold shoe mount making it a ready-to-use tool for both indoor and outdoor recording. Due to the plug-and-play tech for the microphone, it can be used anywhere and is ideal for mobile journalism. It will serve your creative friend well as it requires no extra accessories.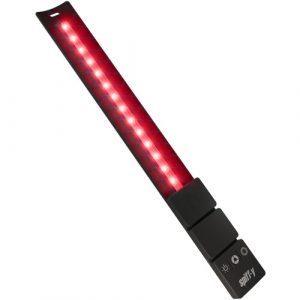 This light kit gives you the extra effect you need for your videos or photos. It offers the basic red, blue, and green lights and up to 15 sub-colours. It has five brightness level that allows you to use the desired intensity. Additionally, the light kit gives you five effects including police, breathing, fire, TV, and fireworks. The Spiffy Gear KYU-6 RGB led light will make a perfect gift for Christmas and definitely make all the Christmas-themed videos and pictures come alive.
Have you come across all those amazing contents that are created under or around water? This waterproof light will come in very handy to light up the scene for the shoot. It has both the threaded mounting hole and magnetic mounting capabilities, making it easy to use anywhere. Additionally, the light has a rechargeable battery that can power it for up to 80 minutes at the full brightness level.
9. Store credit/shopping vouchers
This is one of my go-to gift options when I run out of ideas. If you are not very sure what your creative friend will want as a gift, how about you get a voucher or store credit for them and they decide what to use it for? this way, you involved them actively in the decision process and you are sure to have a good result since they'll get something they need. It goes without saying that, it's best to gift a voucher or store credit so that the money isn't used for other purposes. You can purchase a voucher or store credit by simply calling us (0547495119/ 0552473959) to tailor one suited for your budget.
If you have anything you will want to add up to our list, let's hear from you. Do leave us a comment.
And have a Merry Christmas with all the blessings the season comes with.
Cheers!