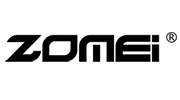 Shop from a wide range of
Zomei Products
in Ghana.
Looking to buy Zomei Tripods in Ghana? You are at the right place. Shikakope is the Authorized Dealer of Zomei Products in Ghana. Buy Genuine gear, shop from Shikakope.
Best Price
As the Authorized Dealer, we offer the best price you can get on the market
Warranty
You get a warranty when you shop with us. Make the order now!